About the CPD course
A comprehensive introduction to the fundamentals of the regulations applicable to the various payment ecosystems. The course covers payments regulations and frameworks (e.g. SEPA; PSD2; IFR; Open Banking; AML and other financial crime related regulations) as well as privacy and security regulations and standards (e.g. GDPR; incl. SCHREMS II; PCI DSS and others); and their potential overlaps. It also covers the various types of licences and permissions (and the relevant regulatory bodies) that need to be obtained by the various ecosystem players. Where possible; it also gives an overview of relevant regulations outside of Europe.
CPD Provider
The Payments Association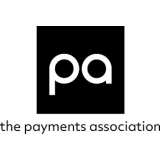 The Payments Association
The Payments Association (previously the Emerging Payments Association or EPA) is for payments firms, big & small. We help our members navigate a complex regulatory environment and facilitate profitable business partnerships. Our purpose is to empower the most influential community in payments, where the connections, collaboration and learning shape an industry that works for all.
We operate as an independent representative for the industry and its interests, and drive collaboration within the payments sector in order to bring about meaningful change and innovation. We work closely with industry stakeholders such as the Bank of England, the FCA, HM Treasury, the Payment Systems Regulator, Pay.UK, UK Finance and Innovate Finance.
More CPD courses by The Payments Association
The Payments Association
The payments industry has never been as fascinating as it is right now. From traditional financial s...
The Payments Association
What you've always wanted to know about virtual; crypto & decentralised payments but were afraid...
Get industry-related content straight to your inbox
Thank you for subscribing