About the CPD course
This seminar looks at the benefits of using in-bed systems and how when repositioning cushions and in-bed repositioning systems are combined; a proportionate level of care can be achieved which benefits the user and their carer/s. It considers different types of users whether their needs are simple or complex; physical; or sensory and shows techniques for repositioning and positioning in bed. The seminar also looks at the clinical benefits of using positioning cushions and what type to use when and how they can reduce anxiety and distressed behaviour and offer comfort and support for body shape deformity.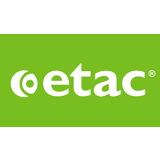 Etac
For more than forty years, Etac has developed products and services that creates possibilities for users and caregivers. Today we can offer a wide range of solutions for mobility with manual wheelchairs, advanced seating solutions, solutions for patient transfer and vital solutions needed for everyday life including classic products for bathing and toilet. We also provide a world-class state of the art range of solutions for pediatric use. All our products are developed in close cooperation with rehab professionals, industrial designers and users.
Etac
This course looks at the benefits of single-handed care and reducing care packages to all stakeholde...
Get industry-related content straight to your inbox
Thank you for subscribing