About the CPD course
The Digital Marketing and Communications course has been designed to provide cutting edge information on digital trends and strategy. This course is ideal for those who are looking to implement digital marketing strategy to maximise their organisational output using the most up-to-date tools and techniques. Additionally; the programme suits those needing an introduction or refresher on this rapidly growing form of marketing; taking into account the up-to-the-minute changes.
CPD Provider
Renewable Energy Institute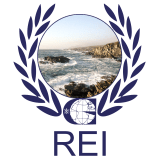 Renewable Energy Institute
The Renewable Energy Institute is an Independent Professional Body and trains over 5000 individuals each year on more than 300 training courses across Europe and the USA. The internationally recognised Galileo Master Certificate has been awarded for over 40 years and earned a strong reputation in the industry, awarded to high-profile companies such as Coca Cola, Tesco, the BBC, Ford and the World Bank.
Get industry-related content straight to your inbox