About the CPD course
In any organisation; costings; budgets and financial performance are all essential factors that individuals in non-Financial roles need to understand. The Finance for Non-Financial Managers short course gives participants from non-Financial backgrounds the knowledge; skills and credibility required to make strategic decisions to achieve financial success. This course is organised in cooperation with leading universities.
CPD Provider
Renewable Energy Institute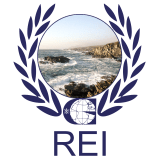 Renewable Energy Institute
The Renewable Energy Institute is an Independent Professional Body and trains over 5000 individuals each year on more than 300 training courses across Europe and the USA. The internationally recognised Galileo Master Certificate has been awarded for over 40 years and earned a strong reputation in the industry, awarded to high-profile companies such as Coca Cola, Tesco, the BBC, Ford and the World Bank.
Get industry-related content straight to your inbox