About the CPD course
This course is designed for creative industry practitioners or anyone wishing to develop their creative skills for use in a marketing or design capacity. The course has been created with vocational elements that will enhance the skill set and advance knowledge that will enable effectiveness in a creative job role. The modules are designed to stretch and challenge the ability to implement creative thinking when designing graphical assets.
CPD Provider
Evolution Coaching and Training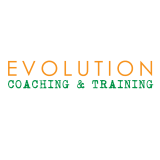 Evolution Coaching and Training
Evolution Coaching and Training is designed to educate and enhance the ability to create media assets that make a difference. The business will enable the enhancement of the skills with which to visualise graphics and also to understand the importance of effective creative thinking techniques. With many years working as a media professional and also experience in training, I will provide the opportunity to expand individuals' knowledge and skill and facilitate growth as a designer. This is the prime motivation for providing this service.
Get industry-related content straight to your inbox
Thank you for subscribing