About the CPD course
No one is an island; and this is particularly true in business. Success is dependent upon skilled; committed individuals coming together to achieve common goals. Building teams is essential to personal and organizational success. Whether your group is permanent or temporary; efficient and effective team leadership is essential. In this course; you'll learn methods for team building and team leadership. You'll also learn strategies for avoiding and mitigating team dysfunction and conflict. Finally; you'll learn how successfully leading teams is integral in the modern marketplace.
CPD Provider
Generation Leader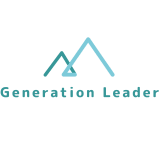 Generation Leader
Generation Leader provides the most innovative online management and leadership global solution for ambitious students and young professionals. Utilising the latest technology, the world's most trusted on demand content and globally recognised accreditations, users have the tools, flexibility, community and the confidence to stand out and be successful. We believe in the importance of an exceptional management and leadership programme being available to everyone who aspires to reach their full potential, regardless of location or financial resources. The Generation Leader Vision: To universally inspire and satisfy every ambitious student and young professional's desire to achieve their management and leadership dreams. Enabling the next generation of leaders.
Get industry-related content straight to your inbox