About the CPD course
Ethical leadership requires more than just being an ethical person. It requires modeling; embodying; and embracing characteristics such as honesty; integrity; and trust - while also fostering and encouraging positive ethics in those you lead. It sometimes means making hard decisions that still allow you to face yourself in the mirror every morning. In this course; you'll learn about the different aspects of ethical leading. You'll learn how to communicate expectations for ethical behavior in the workplace; and how your personal and professional values can guide you to make ethical decisions. You'll also learn how to handle common ethical problems and dilemmas; and discover how to make ethics an ongoing part of your work culture.
CPD Provider
Generation Leader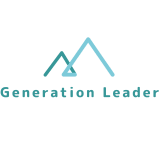 Generation Leader
Generation Leader provides the most innovative online management and leadership global solution for ambitious students and young professionals. Utilising the latest technology, the world's most trusted on demand content and globally recognised accreditations, users have the tools, flexibility, community and the confidence to stand out and be successful. We believe in the importance of an exceptional management and leadership programme being available to everyone who aspires to reach their full potential, regardless of location or financial resources. The Generation Leader Vision: To universally inspire and satisfy every ambitious student and young professional's desire to achieve their management and leadership dreams. Enabling the next generation of leaders.
Get industry-related content straight to your inbox