CPD Courses
Human Behaviour Change for Animal Professionals
Online Course • Hanne Grice Pet Training and Behaviour
About the CPD course
This course is for animal professionals. When working with clients: we may recommend a particular treatment/training programme: suggest changes to their animal's environment/handling/exercise routines: and address learning needs. These examples and more have one thing in common - they require client cooperation. By working collaboratively with clients: we maximise their chances of success. Yet there's always the risk of conflict: where perceptions/attitudes differ from our own and where clients' biases/beliefs influence their actions. This course gives professionals the knowledge and skills needed to understand what influences human behaviour change and how to achieve it - improving the outcomes for all.
CPD Provider
Hanne Grice Pet Training and Behaviour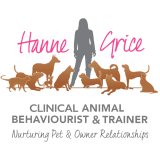 Hanne Grice Pet Training and Behaviour
Hanne Grice is a Clinical Animal Behaviourist & trainer, and founder of the award winning pet behaviour company Hanne Grice Pet Training & Behaviour. Hanne has a proven track record in successfully helping owners overcome problem behaviours with a kind, calm approach through positive training. Hanne helps you understand why your pet behaves in certain ways, how your pet learns, how to stop unwanted behaviour and how to promote good behaviour with awesome results.
Get industry-related content straight to your inbox
Thank you for subscribing