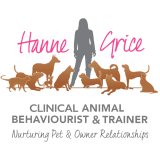 Hanne Grice Pet Training and Behaviour
Hanne Grice is a Clinical Animal Behaviourist & trainer, and founder of the award winning pet behaviour company Hanne Grice Pet Training & Behaviour. Hanne has a proven track record in successfully helping owners overcome problem behaviours with a kind, calm approach through positive training. Hanne helps you understand why your pet behaves in certain ways, how your pet learns, how to stop unwanted behaviour and how to promote good behaviour with awesome results.
Hanne Grice Pet Training and Behaviour
This course is for animal professionals. When working with clients: we may recommend a particular tr...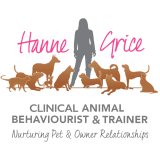 Hanne Grice Pet Training and Behaviour
67 Miswell Lane,
Tring
HP23 4DR
United Kingdom
Get directions