About the CPD course
This CPR Awareness course will give learners an understanding of how to recognise when someone has fallen ill and needs to be given CPR. It explains how to administer this life-saving procedure to adults; children and infants. Anyone can give hands-only CPR. It is an essential skill to have to help increase the chances of a casualty surviving an out-of-hospital cardiac arrest. Through a combination of videos; illustrations and text; the course also covers how to carry out the primary survey; using defibrillators (AEDs); putting someone into the recovery position; and the infection prevention measures that need to be considered. Learners will also understand how to safely give CPR during the COVID-19 pandemic; when extra measures are advised. On completion of this course; the learner will have an awareness of how to react if someone is unconscious and not breathing normally; so they can carry out CPR confidently and safely.
CPD Provider
High Speed Training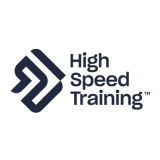 High Speed Training
High Speed Training provides a varied range of over 150 user-friendly, online training courses. Specialising in food safety, health and safety, safeguarding and business, our eLearning courses are built in-house by a team of authors and designers dedicated to producing online courses that make learning as simple as possible, whilst ensuring that there's no compromise on the knowledge shared.
Get industry-related content straight to your inbox