About the CPD course
This online training course is a clear and concise introduction to trafficking; exploitation; and modern slavery in the UK. Designed by specialists; this course teaches learners to spot trafficking; understand the perspectives of victims; organise support; and report trafficking through the NRM.
CPD Provider
High Speed Training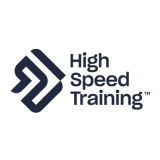 High Speed Training
High Speed Training provides a varied range of over 150 user-friendly, online training courses. Specialising in food safety, health and safety, safeguarding and business, our eLearning courses are built in-house by a team of authors and designers dedicated to producing online courses that make learning as simple as possible, whilst ensuring that there's no compromise on the knowledge shared.
Get industry-related content straight to your inbox
Thank you for subscribing