About the CPD course
Internal auditing is good practice and must be in place before a manufacturer can meet industry standards and be certified by an accreditation body. Internal audit checks are a part of the HACCP plan. Creating production records and validation checks also safeguards a food operating business; should a customer complaint or lawsuit come up; as a due diligence defence. The records created through internal auditing will also provide data for continuous improvement and flag any potential problems that can be fixed before anything goes wrong.
CPD Provider
High Speed Training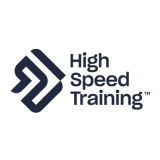 High Speed Training
High Speed Training provides a varied range of over 150 user-friendly, online training courses. Specialising in food safety, health and safety, safeguarding and business, our eLearning courses are built in-house by a team of authors and designers dedicated to producing online courses that make learning as simple as possible, whilst ensuring that there's no compromise on the knowledge shared.
Get industry-related content straight to your inbox
Thank you for subscribing