About the CPD course
Mental health should be given as much consideration and importance as physical health; as 1 in 4 people in England experience some form of diagnosable mental health problem each year. Within the hospitality industry; both managers and employees have key roles to play in improving mental health and wellbeing. There is much you can do to promote good mental health; and this course will outline what mental health is; the proactive methods you can employ; and provide signposts and resources to what you can do and where you can seek help.
CPD Provider
High Speed Training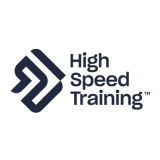 High Speed Training
High Speed Training provides a varied range of over 150 user-friendly, online training courses. Specialising in food safety, health and safety, safeguarding and business, their eLearning courses are built in-house by a team of authors and designers dedicated to producing online courses that make learning as simple as possible, whilst ensuring that there's no compromise on the knowledge shared.
Get industry-related content straight to your inbox