About the CPD course
Nutrition and healthy eating are essential components of good health and positive wellbeing. Without the right diet our bodies cannot function efficiently and we're prone to illness and poor health. Knowing proper nutrition can be challenging. There are many different influences and sources that people can take at face value and then base their diets on. This course provides you with a thorough understanding of the importance of; and the different components of nutrition and eating healthily so that you know more about the link between diet and health and can enjoy a better balanced and nutritious diet.
CPD Provider
High Speed Training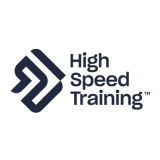 High Speed Training
High Speed Training provides a varied range of over 150 user-friendly, online training courses. Specialising in food safety, health and safety, safeguarding and business, our eLearning courses are built in-house by a team of authors and designers dedicated to producing online courses that make learning as simple as possible, whilst ensuring that there's no compromise on the knowledge shared.
Get industry-related content straight to your inbox