CPD Courses
Introduction to Thermal Surveillance Technology
Training Course • Hikvision UK & Ireland
About the CPD course
Thermal surveillance technology has traditionally been associated with very high security or military applications; however as technology has progressed and improved over time; thermal surveillance technology is now much more accessible and can be applied to a wide range of scenarios for both security and fire prevention applications. In the presentation; we define what thermal surveillance technology is; how it works; how it can be used and provide the necessary information to design or specify a thermal surveillance-based solution for either security or fire prevention purposes.
CPD Provider
Hikvision UK & Ireland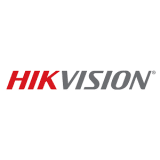 Hikvision UK & Ireland
Hikvision is a world leading IoT solution provider with video as its core competency. Featuring an extensive and highly skilled R&D workforce, Hikvision manufactures a full suite of comprehensive products and solutions for a broad range of vertical markets. In addition to the security industry, Hikvision extends its reach to smart home tech, industrial automation, and automotive electronics industries to achieve its long-term vision.
Get industry-related content straight to your inbox
Thank you for subscribing