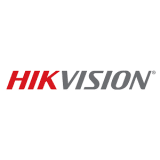 Hikvision UK & Ireland
Hikvision is a world leading IoT solution provider with video as its core competency. Featuring an extensive and highly skilled R&D workforce, Hikvision manufactures a full suite of comprehensive products and solutions for a broad range of vertical markets. In addition to the security industry, Hikvision extends its reach to smart home tech, industrial automation, and automotive electronics industries to achieve its long-term vision.
Hikvision UK & Ireland
Before the pandemic; many organisations required employees to work from the office on a daily basis....