About the CPD course
Developing "smart" cities are key in enabling cities to cope with rapid urbanisation while balancing the provision and management of services provided to residents living in them. The presentation will start by defining what a smart city is and then look at the different design elements and methodologies that will have an influence on the design and technologies used. The presentation will then go on to review some of the key challenges of developing and living in a smart city; and look at some UK-based case studies and real-world applications; as well as the supporting technology and international design guidelines and standards.
CPD Provider
Hikvision UK & Ireland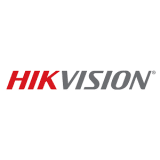 Hikvision UK & Ireland
Hikvision is a world leading IoT solution provider with video as its core competency. Featuring an extensive and highly skilled R&D workforce, Hikvision manufactures a full suite of comprehensive products and solutions for a broad range of vertical markets. In addition to the security industry, Hikvision extends its reach to smart home tech, industrial automation, and automotive electronics industries to achieve its long-term vision.
Get industry-related content straight to your inbox