About the CPD course
With the advancements in technology and benefits that IP communications technology provide; you would be forgiven for thinking that analogue is just old legacy technology that isn't still supported and is just waiting to be replaced with IP systems. Through this presentation; we explore the history of analogue surveillance solutions; discuss the key features and benefits of modern analogue systems; how they compare to IP surveillance systems and why you might want to consider analogue technology for your next security design project.
CPD Provider
Hikvision UK & Ireland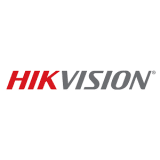 Hikvision UK & Ireland
Hikvision is a world leading IoT solution provider with video as its core competency. Featuring an extensive and highly skilled R&D workforce, Hikvision manufactures a full suite of comprehensive products and solutions for a broad range of vertical markets. In addition to the security industry, Hikvision extends its reach to smart home tech, industrial automation, and automotive electronics industries to achieve its long-term vision.
Get industry-related content straight to your inbox