About the CPD course
This training video explains the success and pitfalls of the strategies and current status, and covers the bulk tank as an innovative way of monitoring ibr.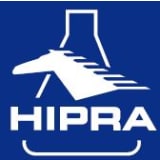 HIPRA
HIPRA is a veterinary pharmaceutical company dedicated to the research production and marketing of products for Animal Health. At HIPRA we are convinced that the future lies in prevention.
Get industry-related content straight to your inbox
Thank you for subscribing