About the CPD course
This training course will provide participants with an overall idea about the disease in terms of etiology, epidemiology and diagnostic and be able to implement a mastitis control program based on prevention. Attendees will be provided with key information that will allow them to evaluate a farm, understand the type of mastitis going on and act in the best possible way.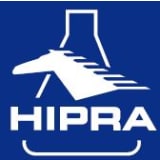 HIPRA
HIPRA is a veterinary pharmaceutical company dedicated to the research production and marketing of products for Animal Health. At HIPRA we are convinced that the future lies in prevention.
Get industry-related content straight to your inbox