About the CPD course
The course aims to provide solid technical knowledge about classification and statutory matters; to newly appointed surveyors and those with limited practical experience; allowing participants to obtain "work-ready" knowledge. The program is specifically structured for those seeking to become non-exclusive surveyors; enabling them to properly undertake the duty imposed under relevant classification rules. It's intended to facilitate access to the knowledge and skills demanded by increasingly sophisticated maritime technology; while meeting the requirements of mandatory parts of the code for Recognized Organizations (IMO RO Code) and IMO Resolution A.1120(30); IACS Proc Req. 009/Rev.2 2019; ISO 9001:2015; ISO/IEC 17020:2012 standards.
CPD Provider
Lloyd's Maritime Institute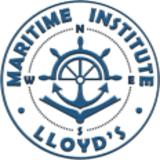 Lloyd's Maritime Institute
Lloyd's Maritime Institute is an Approved Maritime Training Provider under the CPD Accreditation Services to provide internationally recognized CPD accredited courses and we offer training within the Marine Surveying & Consultancy, Cargo surveying, Flag State Inspections & Classification Surveys, Shipping Management..etc, LMI is recognised by the leading organizations such as IAMSP, IAMCS, IMASA, NAMS Global.
More CPD courses by Lloyd's Maritime Institute
Lloyd's Maritime Institute
This course has been designed to provide marine cargo specialists and operations staff with solid ma...
Get industry-related content straight to your inbox
Thank you for subscribing