CPD Courses
RESPOND; Risk and Evaluation of SPONDyloarthritis management
Online Course • Novartis Pharma UK
About the CPD course
RESPOND; Risk and Evaluation of SPONDyloarthritis management Spondyloarthritis (SpA) refers to a group of interrelated and complex conditions; with a range of clinical manifestations. It can be challenging to diagnose; the prevalence of SpA is under-recognised; and symptoms may be mistaken for and are commonly attributed to other conditions. Management of SpA is often multifaceted and may require a coordinated approach between rheumatologists and other specialists. In this programme; the gap between current clinical practice and best-practice management is explored; including the role rheumatologists and other specialists can play in providing optimal care for patients with SpA.
CPD Provider
Novartis Pharma UK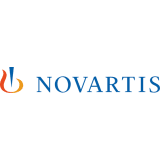 Novartis Pharma UK
Novartis is a healthcare company which strives to change the practice of medicine and aspires to approach things differently. We are passionate about what we do and the impact we have on patients and societies. We are Novartis, and we are re-imagining medicine. Our company comprises three unique divisions: Innovative Medicines, Sandoz and Alcon.
More CPD courses by Novartis Pharma UK
Novartis Pharma UK
Educational forum in which the advanced breast cancer (BC) clinical community can share their experi...
Novartis Pharma UK
This course will include training on Survival Time; Censoring; Survival Function; Hazard Function; K...
Get industry-related content straight to your inbox
Thank you for subscribing