About the CPD course
Are you looking to improve your confidence and gravitas in meetings and presentations? Do you want to improve your presence, impact and influence in both face-to-face and virtual situations? The Body Talk Personal Impact, Gravitas & Influence Masterclass will provide you with a range of body language techniques to help you engage and build trust with your audience. We offer virtual and in person training providing you with the convenience and flexibility. Join us now to hone a dynamic communication style and become an engaging communicator in your meetings, pitches and presentations.
CPD Provider
UK Body Talk Ltd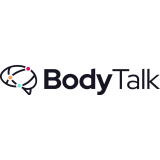 UK Body Talk Ltd
For 23 years, Body Talk has helped over 120,000 people worldwide communicate with confidence. Body Talk believes that everyone can be a great communicator, and we want to help you access your full potential. Body Talk offers workshops and coaching that help you remove habits that might hold you back and equips you with the tools you need to unleash your inner communicator. If you're looking to improve your presentation skills, business communication, or just your confidence in general, Body Talk can help you on your journey to success.
Get industry-related content straight to your inbox
Thank you for subscribing