About the CPD course
Neste curso; aprofundaremos o tema relativo ao método de avaliação e identificação de riscos previsto na Recomendação 1 do GAFI – Abordagem Baseada no Risco na prevenção e mitigação de Riscos de Branqueamento de Capitais e de Financiamento do Terrorismo; definindo conceitos de Avaliação; Classificação de Riscos; incluindo as questões concernentes a Regulação e Supervisão de Instituições Financeiras prevista na Recomendação 26 do GAFI. Análise do Escopo Aplicativo ABR; bem como Análise detalhada das Recomendações e Procedimentos na Identificação de Riscos de BC/FT e tomada de medidas de Mitigação.
CPD Provider
PetroShore Compliance Business School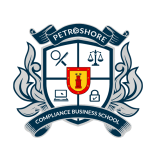 PetroShore Compliance Business School
PCBSCampus is a subscription elearning platform serving to professionals and companies with more than 28 training categories and delivering 70 different elearning training courses each month. Our training is focused to develop professional skills and enhance the acknowledgment of human capital in all levels of the organization for public and private sectors.
Get industry-related content straight to your inbox
Thank you for subscribing