CPD Courses
C162 - Auditoria em Sistemas de Compliance
Online Course • PetroShore Compliance Business School
About the CPD course
Neste curso aprenderemos como os profissionais envolvidos em Sistemas integrados de gestão de conformidade e antissuborno podem desenvolver ter uma visão abrangente das diretrizes e requisitos das normas ISO em referência à gestão da conformidade e medidas de prevenção antissuborno.
CPD Provider
PetroShore Compliance Business School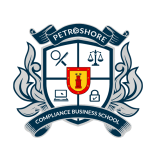 PetroShore Compliance Business School
PCBSCampus is a subscription elearning platform serving to professionals and companies with more than 28 training categories and delivering 70 different elearning training courses each month. Our training is focused to develop professional skills and enhance the acknowledgment of human capital in all levels of the organization for public and private sectors.
Get industry-related content straight to your inbox
Thank you for subscribing