CPD Courses
C178 - O Relatório de Auditoria Interna
Online Course • PetroShore Compliance Business School
About the CPD course
Nosso curso de Relatório de Auditoria Interna; terá como foco demonstrar de forma teórica e prática; o que é um relatório de auditoria interna; bem como sua estrutura e características.
CPD Provider
PetroShore Compliance Business School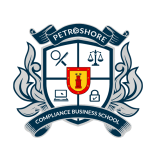 PetroShore Compliance Business School
PCBSCampus is a subscription elearning platform serving to professionals and companies with more than 28 training categories and delivering 70 different elearning training courses each month. Our training is focused to develop professional skills and enhance the acknowledgment of human capital in all levels of the organization for public and private sectors.
Get industry-related content straight to your inbox
Thank you for subscribing