About the CPD course
This course provides an overview of Deprivation of Liberty: Know what the DoLS are; how to apply them and how they are authorised; Understand restraint and restrictions; Know when DoLS cannot be used; or what to do if implementing DoLS without appropriate authorisation.
CPD Provider
Practice Index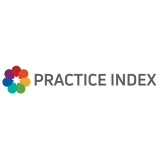 Practice Index
Over 100 CPD verified eLearning courses. All available on the Practice Index HUB, our powerful learning management system that can:
• Quickly and easily monitor staff training progress
• Store and print certificates
• Quickly export a staff training matrix
• Personalise staff profiles and training retake periods
• Add external training and certificates
• Add your own training and materials
• Attach policies to courses
Any course, any time! If you require a course that isn't on the list, just let us know and we'll produce it for you.
Get industry-related content straight to your inbox
Thank you for subscribing