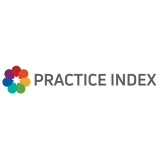 Practice Index
Over 100 CPD verified eLearning courses. All available on the Practice Index HUB, our powerful learning management system that can:
• Quickly and easily monitor staff training progress
• Store and print certificates
• Quickly export a staff training matrix
• Personalise staff profiles and training retake periods
• Add external training and certificates
• Add your own training and materials
• Attach policies to courses
Any course, any time! If you require a course that isn't on the list, just let us know and we'll produce it for you.
Website Design & Development