About the CPD course
This three-day course for workers and/or managers in railway companies introduces participants to neurodiversity. The course examines the barriers that workplaces put in the way of colleagues who are autistic; dyspraxic; dyslexic or dyscalculic or have ADHD or Tourette syndrome. Through participatory learning; we apply the social model of disability to identify measures to reduce these barriers and highlight the positive contributions that neurominorities make. You will also learn about neurodiversity as a health and safety issue; legal obligations on railway companies; the needs of neurodivergent passengers and measures to make rail travel more neuro-inclusive.
CPD Provider
Red in the Spectrum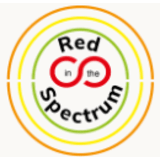 Red in the Spectrum
Red in the Spectrum's mission is to make a more inclusive world by empowering organisations to remove barriers and reap the benefits of working with minds of all kinds. Red in the Spectrum is run by neurodivergent people, and provides your organisation with training designed specifically for you. We can follow this up with speakers, materials, advice and entertainers to power your progress towards becoming neuro-inclusive. We take a progressive approach, based on the social model of disability, the neurodiversity paradigm, and the principle of 'nothing about us with us'.
More CPD courses by Red in the Spectrum
Red in the Spectrum
This three-hour seminar for chambers staff introduces participants to neurodiversity and working wit...
Get industry-related content straight to your inbox
Thank you for subscribing