About the CPD course
The hand hygiene training presentation is designed to be delivered at Seminars and study days to a range of health care workers. Healthcare associated infections affect millions of patients worldwide every year; the infections lead to serious illnesses; prolonged hospitalization; disability; and death. Hands are the principal root by which cross infection occurs therefore good hand hygiene is essential to help prevent the spread of infections. The hand hygiene presentation discusses the role of hand hygiene; why; how; and when hand hygiene should be carried out and the importance of good skin health.
CPD Provider
SC Johnson Professional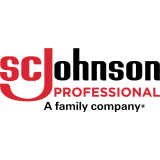 SC Johnson Professional
SC Johnson Professional is part of SC Johnson, a family company and one of the world's leading manufacturers or household cleaning products and products for home storage, air care, pest control and shoe care, as well as professional products. The company has a long history in the professional market, in which it started operating in the 1930s.
Get industry-related content straight to your inbox
Thank you for subscribing