About the CPD course
This Workshop is designed to be delivered to healthcare workers within their place of work. Hands are the principal root by which cross infection occurs therefore good hand hygiene is essential to help prevent the spread of infections. The workshop covers Why; how; and when we should sanitise. There will be a practical demonstration followed by time to practice and undertake a practical assessment.
CPD Provider
SC Johnson Professional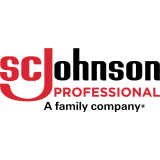 SC Johnson Professional
SC Johnson Professional is part of SC Johnson, a family company and one of the world's leading manufacturers or household cleaning products and products for home storage, air care, pest control and shoe care, as well as professional products. The company has a long history in the professional market, in which it started operating in the 1930s.
Get industry-related content straight to your inbox
Thank you for subscribing