About the CPD course
This course covers the legal obligations of companies to prevent and report money laundering and terrorist financing. Your employees will find out about the systems and procedures that you have in place to prevent financial crime; and what their role is in complying with them.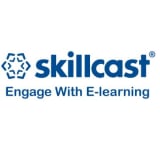 Skillcast
Over 400 companies with over a million employees trust us to implement their critical learning and communication initiatives. We partner with them at every stage of the process - from risk assessment through to audit. Some clients retain us to develop fully bespoke content and use our fully managed Skillcast Portal to deliver it to their audience. Others use our Skillcast Author platform to develop and deliver the communications themselves with our support.
Get industry-related content straight to your inbox
Thank you for subscribing