About the CPD course
This course is designed to educate your employees about various anti-competitive practices; including cartels; informal collusion; careless breaches; tying and bundling; and other restrictive practices; and the steps they must take to avoid falling foul of competition law.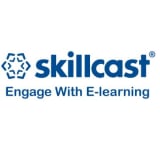 Skillcast
Over 400 companies with over a million employees trust us to implement their critical learning and communication initiatives. We partner with them at every stage of the process - from risk assessment through to audit. Some clients retain us to develop fully bespoke content and use our fully managed Skillcast Portal to deliver it to their audience. Others use our Skillcast Author platform to develop and deliver the communications themselves with our support.
Get industry-related content straight to your inbox
Thank you for subscribing