CPD Courses
Basic course on enjoying life for Caregivers
Training Course • The Generation Keeper (TGK)
About the CPD course
Relationships have been described as integral to the caring process but there remains little guidance to how enabling relationships in the care for elderly people can be developed. The basic training describes how staff is facilitated to contribute to the development of relationships with elderly people and balancing physical care with the enjoyment of life. Understanding of the life story of a person supports the staff in seeing the client as the person they have been as well as the person they are now. Empathic listening; safe action and creativity are covered extensively in the training.
CPD Provider
The Generation Keeper (TGK)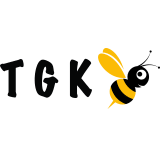 The Generation Keeper (TGK)
Designing and providing training for employees in long-term care. The Generationkeeper has built up a lot of experience in many institutions in the Netherlands, from Van Delfzijl to Grubbenvorst and from Leidschendam to Nijmegen. From small-scale training to large institutional upscaling projects.
Get industry-related content straight to your inbox