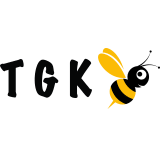 The Generation Keeper (TGK)
Designing and providing training for employees in long-term care. The Generationkeeper has built up a lot of experience in many institutions in the Netherlands, from Van Delfzijl to Grubbenvorst and from Leidschendam to Nijmegen. From small-scale training to large institutional upscaling projects.
The Generation Keeper (TGK)
Relationships have been described as integral to the caring process but there remains little guidanc...
Assisted Living & Homecare