About the CPD course
This event provides a whistle stop tour through all the key responsibilities of a practice manager and provides practical insight into many areas of the day-to-day management of a legal practice. It promotes an informal discursive atmosphere; but with reference to real life experiences and solutions to day to day issues faced within legal firms. Delegates will get an opportunity to forge relationships with other practice managers and it will enable them to go away having exchanged contact details; some have gone on to form support groups in their local area.
CPD Provider
The Institute of Legal Finance & Management - ILFM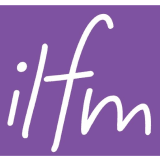 The Institute of Legal Finance & Management - ILFM
The Institute of Legal Finance and Management (ILFM) is the UK's leading membership organisation in the legal sector that provides a range of services designed exclusively for legal finance experts and legal management professionals, such as legal cashiers, accounts managers, COFA's and practice managers, as well as sole practitioners who deal with these roles. By offering regular and industry-relevant training courses, regulatory information, a live chat support feature, and an industry magazine, the ILFM has become the 'go to' for thousands of leading professionals, including those considering a new career in the legal sector.
Get industry-related content straight to your inbox
Thank you for subscribing