About the CPD course
A one day workshop designed specifically for those in legal practice or management; providing guidance and practical advice about key aspects of VAT compliance including treatment of disbursements Topics covered: Types of supply; Time of Supply and Tax Points; VAT rate change; Who can Register; Accounting for VAT; Partial Exemption; Reverse Charge; Bad Debt Relief; Vehicles and Fuel Expenses; When to Account for VAT; Filling in Your Return; How to Correct Errors; Disbursement or Recharge; Place of Supply; VAT Invoices/Bills etc; EC Sales List.
CPD Provider
The Institute of Legal Finance & Management - ILFM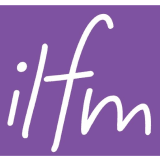 The Institute of Legal Finance & Management - ILFM
The Institute of Legal Finance and Management (ILFM) is the UK's leading membership organisation in the legal sector that provides a range of services designed exclusively for legal finance experts and legal management professionals, such as legal cashiers, accounts managers, COFA's and practice managers, as well as sole practitioners who deal with these roles. By offering regular and industry-relevant training courses, regulatory information, a live chat support feature, and an industry magazine, the ILFM has become the 'go to' for thousands of leading professionals, including those considering a new career in the legal sector.
Get industry-related content straight to your inbox
Thank you for subscribing