CPD Courses
Level 2 Award in Health & Safety in the Workplace (Catering/Hospitality/General & Offices)
Online Course • The Safer Food Group
About the CPD course
Level 2 Health & Safety in the Workplace for catering, hospitality and general office environments. This award features a specially adapted version of the nationally recognised level 2 Health & Safety in the Workplace syllabus focussing on likely health, safety and welfare issues in the environments described. This includes any role involving working in a commercial kitchen, food or hospitality service, and general office environment. This unit is not suitable for major threat industrial settings including those that feature significant fall risks or jobs involving working underground.
CPD Provider
The Safer Food Group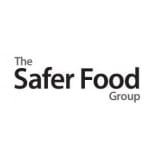 The Safer Food Group
The core of the Safer Food Group is made up of a collection of food safety trainers, marketeers and e-learning experts. Together these combined skills bring your food business online, video based food safety training at incredibly low cost.
Get industry-related content straight to your inbox