About the CPD course
This Academy goes beyond presentation skills. We'll help you to speak with authenticity; using high levels of EQ to connect with and inspire your audiences whatever the context. We won't tell you how to stand; what to do with your hands or even how to sound. We go deeper. We'll help you to fully embrace your unique qualities; equipping you with the techniques and confidence to speak with impact. Whether preparing for a pitch; speech or presentation or looking to share ideas confidently and connect with your team and clients more effectively; our Academy will provide transferable skills for life.
CPD Provider
The Speakers' Gym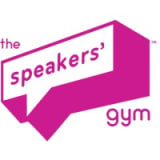 The Speakers' Gym
The Speakers' Gym know that the key to transformational change lies with the people in any business. People's potential is limitless when you know how to unlock it. This is where we come in. We're behavioural and communication experts and coaches with a combined experience of over 20 years in professional acting. We unlock the potential of your people to drive transformational change and business growth.
More CPD courses by The Speakers' Gym
The Speakers' Gym
Our Programme goes beyond presentation skills and is tailored to your needs. We won't tell you how t...
Get industry-related content straight to your inbox