About the CPD course
Power; you either have it or you don't. Is it really that simple? Or can you learn to develop your own power? Influence is something that can be cultivated; this animation shows you how to grow your power and what power means.
CPD Provider
THRIVE Learning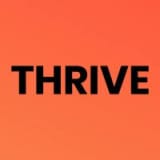 THRIVE Learning
THRIVE LXP is the next gen learning experience platform that helps teams innovate training, improve communication and increase employee engagement. We use next generation technology to empower busy businesses to continuously learn, upskill and thrive at work. Our LXP (Learning Experience Platform) and Elearning Catalogue of 180+ microlearning modules are already helping teams around the world upskill, communicate and collaborate, including Sky, DECIEM, IWG plc, Nandos, Morrisons, Moonpig, Ted Baker and Zoopla.
Get industry-related content straight to your inbox