About the CPD course
Baby loss is more common than you think. An estimated 1 in 5 pregnancies end in miscarriage. 1 in 8 if we only count women who realise/report the miscarriage. These statistics make us aware of just how much this happens.
CPD Provider
THRIVE Learning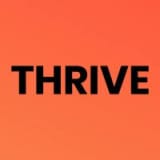 THRIVE Learning
THRIVE LXP is the next gen learning experience platform that helps teams innovate training, improve communication and increase employee engagement. We use next generation technology to empower busy businesses to continuously learn, upskill and thrive at work. Our LXP (Learning Experience Platform) and Elearning Catalogue of 180+ microlearning modules are already helping teams around the world upskill, communicate and collaborate, including Sky, DECIEM, IWG plc, Nandos, Morrisons, Moonpig, Ted Baker and Zoopla.
Get industry-related content straight to your inbox