About the CPD course
Anaphylaxis Awareness describes the condition; it's causes and what symptoms to look out for. Then details the correct treatment protocol for the 3 most commonly used auto injector pens. Learners can expect by it's conclusion to fully understand the condition of anaphylaxis and how best to treat it. Learners are then awarded a certificate; which is valid for three years and proves competence in the field of anaphylaxis awareness.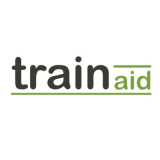 Train Aid
At Train Aid we pride ourselves on delivering professional and personable training courses. We put a large emphasis on the practical elements of training and appreciate the positive impact of a fun and enjoyable learning environment. We are industry specialists in first aid, teaching and assessing, paediatric provision and health and safety.
Get industry-related content straight to your inbox
Thank you for subscribing