About the CPD course
Certificate in Anti Money Laundering (AML) course is perfect for anyone who wants to learn more about money laundering and the career opportunities in this field. It provides up-to-date information to protect organisations from suspicious activity; with step-by-step training on conducting a client risk assessment. This course covers a range of topics from terrorist financing framework to customer due diligence checks and processes; deepening their understanding of the role of the money laundering reporting officer. Students will learn how to develop a risk-based approach against financial crime that can be applied in any organisation and understand the policy and procedures for reporting suspicious activity.
CPD Provider
Training Express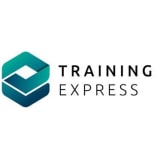 Training Express
We believe in empowering people by giving them the opportunity to expand and expand their knowledge and skills, as well as provide the support they need to achieve goal. With thousands of classes and a team doing all they can to help you, you can be sure that you will not find a better online course provider. We want to work with you to make sure you get the best experience and results from your education.
Get industry-related content straight to your inbox