About the CPD course
An Introduction in Genset Coolers covering the following topics; Common applications; Fit-for-purpose designs; Noise levels; EC vs AC Fans; The important of siting; Construction materials consideration; Understanding cooler liquid pressure drops; Control system. After the seminar; you will have an in-depth understanding of Genset Coolers and confidence when specifying them.
CPD Provider
Transtherm Cooling Industries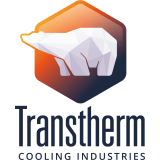 Transtherm Cooling Industries
Transtherm is a leading designer and manufacturer of adiabatic coolers, air blast coolers, free coolers and pump sets. We focus on manufacturing systems for applications including power generation, data centres, water-cooled chillers, induction heating, air compressors and other renewable energy and process cooling systems.
Get industry-related content straight to your inbox