About the CPD course
Every employee over the age of 18 has a responsibility to ensure all Adult Gaming Centres (AGCs) are operated correctly; whether they are directly involved in AGC operations or not. Includes: Why mystery shopping and test purchases are carried out; The importance of staying within the law; How to carry out a routine check of an AGC; How to recognise a potentially vulnerable person and know what action to take; How to refuse entry to an AGC restricted area; What self-exclusion is and the action to take; How to recognise a potentially suspicious situation and what action to take.
CPD Provider
Upskill People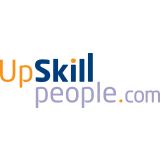 Upskill People
Upskill People is a true innovator in the global online learning market, using our unshakeable belief in people's potential to help upskill millions every year. We're purpose-driven with a wealth of 25 years' experience, but our real difference lies in one simple fact: our course content is the 'best in class'. Our principles: 'Understand, Innovate and Deliver', are as important today as ever. Clients both large and small trust us to help them overcome some of their biggest challenges, namely: building people's confidence, accelerating their productivity and developing more effective managers who lead their teams to greater performance.
Get industry-related content straight to your inbox
Thank you for subscribing