About the CPD course
Fresh fruit and vegetables are one of the most important aspects of fresh food sales. How the department looks and the quality of what it sells will influence a customer's decision on whether to shop there. Includes: What good looks like and how to keep it that way; How the products get to store; The key things that can go wrong; How to merchandise to increase sales; How to reduce shrinkage and waste; How to look after flowers; Products to help the customer get more; Products that go well with each other to increase link sales.
CPD Provider
Upskill People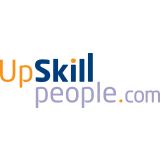 Upskill People
Upskill People is a true innovator in the global online learning market, using our unshakeable belief in people's potential to help upskill millions every year. We're purpose-driven with a wealth of 25 years' experience, but our real difference lies in one simple fact: our course content is the 'best in class'. Our principles: 'Understand, Innovate and Deliver', are as important today as ever. Clients both large and small trust us to help them overcome some of their biggest challenges, namely: building people's confidence, accelerating their productivity and developing more effective managers who lead their teams to greater performance.
Get industry-related content straight to your inbox
Thank you for subscribing