About the CPD course
Keeping everyone safe and well must be a top priority for any business; and accident prevention is at the core. Included: the difference between accidents; incidents; near misses and dangerous occurrences; risk assessments; slips; trips and falls; COSHH and warning symbols; safety warning signs; safe working practices and controlling the risk of potential injury; accident or illness; use of electrical equipment and reducing the risk of shock and fire; manual handling and good lifting technique; how to recognise and manage fatigue in yourself and others; understanding and acting on wellbeing issues; influencing and negotiation skills to create a safety culture.
CPD Provider
Upskill People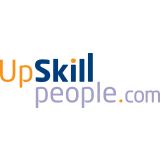 Upskill People
Upskill People is a true innovator in the global online learning market, using our unshakeable belief in people's potential to help upskill millions every year. We're purpose-driven with a wealth of 25 years' experience, but our real difference lies in one simple fact: our course content is the 'best in class'. It's remarkable because it delivers measurable outcomes. We're not constrained by conventional academic theories, so our solutions are as practical and relevant as they are inspired. People are the most important growth driver in the global economy, which is why we've developed exciting series like Managing People and Safety, Health & Wellbeing. They promote a positive culture, reduce risk and deliver extraordinary results.
Get industry-related content straight to your inbox
Thank you for subscribing