About the CPD course
This course explains the difference between depression as a natural response to disappointment and clinical depression; which is a debilitating mental health condition. It helps you spot the signs and symptoms; understand different levels of severity and how to intervene effectively when required. This means depression can be dealt with before it leads to lost productivity and ongoing human misery.
CPD Provider
Upskill People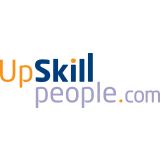 Upskill People
Upskill People is a true innovator in the global online learning market, using our unshakeable belief in people's potential to help upskill millions every year. We're purpose-driven with a wealth of 25 years' experience, but our real difference lies in one simple fact: our course content is the 'best in class'. It's remarkable because it delivers measurable outcomes. We're not constrained by conventional academic theories, so our solutions are as practical and relevant as they are inspired. People are the most important growth driver in the global economy, which is why we've developed exciting series like Managing People and Safety, Health & Wellbeing. They promote a positive culture, reduce risk and deliver extraordinary results.
Get industry-related content straight to your inbox
Thank you for subscribing