About the CPD course
At some point during your career, you will most likely experience work-related stress. A small amount of stress is normal but when it becomes chronic, it is harmful and can spill into your personal life. To manage stress, you must be able to recognise the symptoms and learn the techniques to cope with it. In this course, we cover important steps you can take to deal with your stress, which you will then be able to practice in virtual reality (VR) scenarios, from the safety of the virtual world.
CPD Provider
VirtualSpeech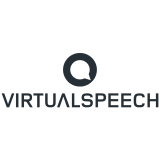 VirtualSpeech
VirtualSpeech is an award-winning soft skills training platform, specialising in web-based simulations, VR and AI to improve communication skills such as public speaking, sales, and leadership. VirtualSpeech has helped over 350,000 learners across 130+ countries to improve their skills and confidence with a unique blend of e-learning and immersive practice.
Get industry-related content straight to your inbox