About the CPD course
The Certificate in Cybersecurity Management provided by Wallencore Academy is an online course designed to provide an overview of an organization's security needs and the responsibilities of a Cybersecurity Manager. Data breaches and cyber threats create significant risks for organizations that depend on sensitive information. Hence; this online course will enable students to understand better the complexities of adopting security technologies; complying with regulations; and implementing cybersecurity programs to mitigate risk and secure information assets. Overall; the Certificate in Cybersecurity Management online course will enable professionals to manage cybersecurity within the organization effectively.
CPD Provider
CUNITECH Institute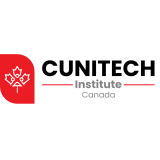 CUNITECH Institute
CUNITECH Institute is a Canadian-based innovative provider of digital education. While technological advancements have affected every operating industry in recent decades, one sector has been exposed to the most significant impacts, and that is the education sector. CUNITECH Institute strives to keep up with the latest trends with the primary objective to offer online education on cutting-edge technologies in the fields of cybersecurity, business management, and digital marketing.
Get industry-related content straight to your inbox
Thank you for subscribing